Community Calendar
Yoga in Gooderham - This event has already occurred
Upcoming Dates:
Wednesday, November 8, 2023 7:00 pm - 8:00 pm
Wednesday, November 15, 2023 7:00 pm - 8:00 pm
Wednesday, November 22, 2023 7:00 pm - 8:00 pm
Wednesday, November 29, 2023 7:00 pm - 8:00 pm
Wednesday, December 6, 2023 7:00 pm - 8:00 pm
Event Details:
Yoga for all levels, including beginner is taking place at the Robert McCausland Community Centre in Gooderham for all residents, seasonals, cottagers and renters.
$40.00 for 4 weeks or $15.00 per class for drop-ins.
Want to try yoga and meditation but don't know where to begin? Come explore the basics in a safe and welcoming environment with Michaela Shaw. Michaela has been sharing her love of yoga with the Toronto area community on a part-time and volunteer basis for almost 20 years and now resides full time in Gooderham. Her classes are both energizing and relaxing with thoughtful instructions that allow her students to take the lessons that they learn in her yoga classes and bring them into their daily lives.
Each class will create an experience that includes:
User-friendly yoga, with adaptations offered for all skill levels and abilities
Pranayama (breathing techniques) to calm the nervous system and steady the mind
A sample of meditation as part of every class (loving kindness, body awareness, breath awareness)
A final pose of deep relaxation
Yoga mats are available to borrow or you can bring your own. Wear comfortable clothing and bring a light blanket/throw or sweater to use during the relaxation portion of the class.
Please bring $40.00 cash which covers 4 weeks of Yoga or $15.00 cash for one class and come 15 minutes early.
For more information about the classes please contact Denise White/Winder 705-447-2953.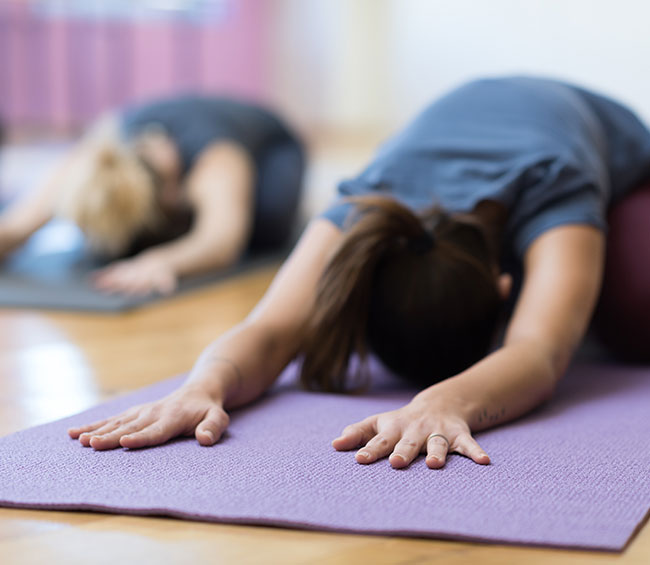 Title
Date: Date
Location: Location
Category: Category